GWallace Media LLC
A Parent Company
GWallace Media LLC is the parent company for Essence Photography, ID Designs Web Development, Melaleuca Marketing Affiliate, GaleWallace.com Freelance and a newly established eCommerce venture. GWallace Media LLC is owned and operated by Gale Wallace, in South Beloit IL. 
I have been the Web Services Manager/Developer for Rockford University since 2008 and a web developer since 2001. I have worked with WordPress for more than 12 years, but exclusively for the last 6 years. While I love everything web development, I am is equally passionate about photography, videography and flying drones. I thrive from being a part of a team and participating in opportunities that will make a difference in the lives of others.
While never much free time for play, I believe family time, downtime and travel are all equally important and when I get a chance, they these opportunities are cherished. 
My passion for WordPress and for team involvement is what led me to getting involved with volunteering for organizations such as WCUS, WPCampus and HighEdWeb. I have met so many fantastic people from these organizations and am so grateful to be able to give back when and where I can.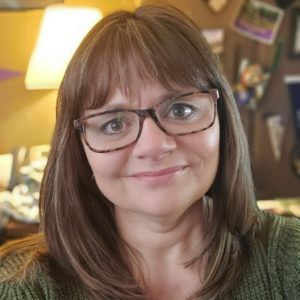 Some of my favorite things…
Being a wife, mother and grandma
Photography/videography of all kinds
Adventuring & traveling, and finding hidden gems
Opportunities to make a difference in the lives of others
Things I believe…
Change & growth is painful, but is always rewarding
Do for others first, always and blessings will follow
What you set your mind on, you can achieve
Lead your team side by side, not from an elevation
There is ALWAYS an opportunity to learn something new
Essence Photography
Photography is a deep rooted passion for me. Moment are inspirational and tell a story of those special moments in time. I love the opportunity to capture those moments so that they can be cherished forever.
Family Portraits
Senior Portraits
Wedding Photography
Videography / Storytelling
Newborns
Headshots
Events
General / Special occasions
Real Estate / Drone Photography
Drone Photography 
ID Designs Web Development
Building websites one site at a time
For nearly 20 years I have been building websites. Beginning with an idea or dream, and carrying it through to reality, as well as creatively problem solving and reaching goals of each client has been my greatest rewards. I strive to produce performance based, SEO, Accessible and visually appealing websites. 
WordPress has become a staple and a favorite platform in the last 10 years. Utilizing this open source platform has afforded me opportunities to provide unique and robust websites to clients who previously may not have been able to afford a web presence. WordPress is changing the web as we know it.